The majority - 64 percent - responded they felt GPS time tracking would be a negative experience compared to 36 percent who believe it would be a positive experience.
However, there's an interesting note to this. The majority of those who reported they had experienced GPS time tracking - 67 percent - reported it was a positive experience. The majority who felt it would be a negative experience - 75 percent - had never used it (or weren't sure).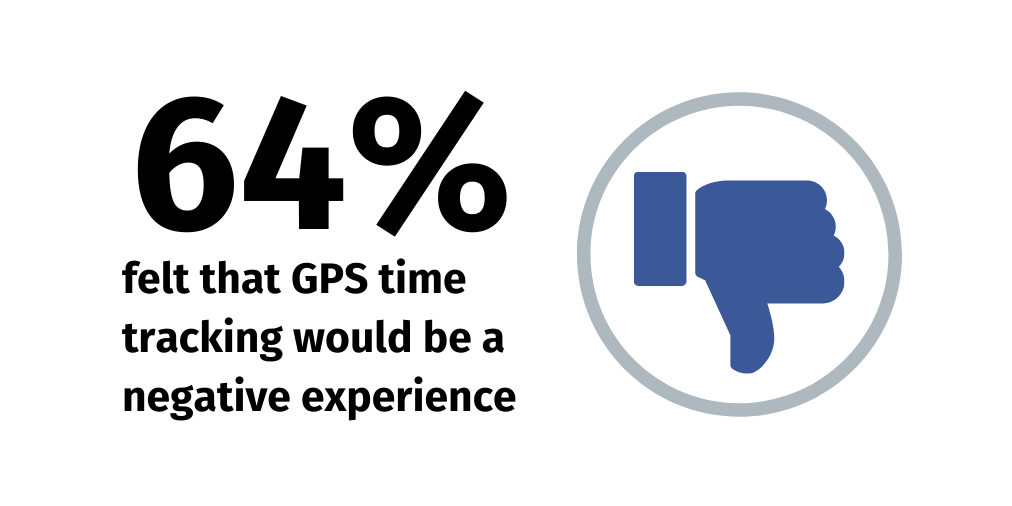 What does this mean?
It indicates that educating workers on the truth about GPS time tracking is helpful. Once they understand how it benefits them as well as the company, they are much more likely to accept it without reservations.