Potential consequences go beyond just the cost of paying too much for work not completed.
According to experts, wage and hour lawsuits are among the most common brought against employers. More importantly, the courts usually rule in favor of employees.
These lawsuits can require employers to pay "damages for unpaid overtime or minimum wages, as well as liquidated damages equal to the amount of unpaid overtime or minimum wages."
Seyfarth's 2019 Workplace Class Action Litigation Report found that 81 percent of wage and hour lawsuits were granted to the employees. These lawsuits cost companies $449 million; more than double from $253 million in 2018.
On top of the cost of paying damages, companies can be crippled by the costs of litigation, time lost from work, and the disruption to their organization.
Time clock rounding also makes it difficult for employers to track real-time data which is increasingly important in today's global workforce. Not to mention, inaccurate records don't help you prepare for future job costs.
Employees are more often permitted to work remotely, either full- or part-time. This means many companies depend on the accurate and honest time-reporting of their employees.
Aside from the risk of human error, there is also the potential for abuse. When employees understand they can get to work late and leave early without a penalty, they can abuse it. Naturally, these costs add up.
There are also field workers whose jobs are not behind a desk and monitoring the time they are actually working is difficult. Rounding the hours of remote or field workers, or workers who travel, leaves your company vulnerable to time theft.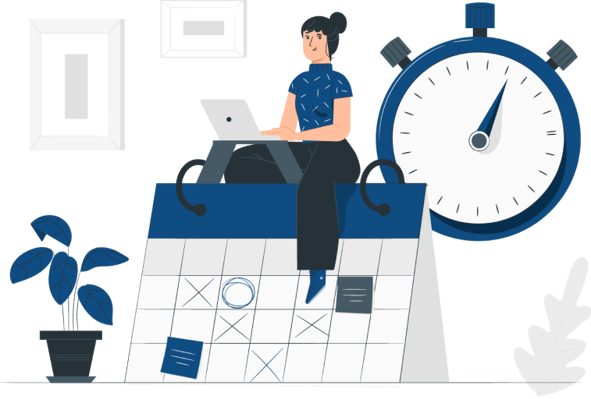 Such employees can take advantage of timesheet rounding by clocking in late, and clocking out early. The amount of revenue your company loses depends on several factors:
For example, a company with 10 employees at a pay rate of $10 per hour working five shifts per week (if each employee clocks in and out for lunch breaks), is losing anywhere from $26,000 to $39,000 per year.
Rounding is supposed to be fair between the employee and employer but companies that use rounding, run the risk of either over- or under-paying their employees.
In the first case, they are losing money by paying for unworked hours; in the latter, they are non-compliant with federal law.