ClockShark offers more than just time tracking. With our powerful job costing feature, you can start increasing productivity and profitability immediately.
Labor Tracking
Of course, it's helpful to have an accurate report of the hours of work your employees put in but being able to track individual jobs, tasks, and employees makes calculating labor hours a breeze. When you are able to gauge how much time employees are spending on different aspects of their jobs, you can create more profitable estimates.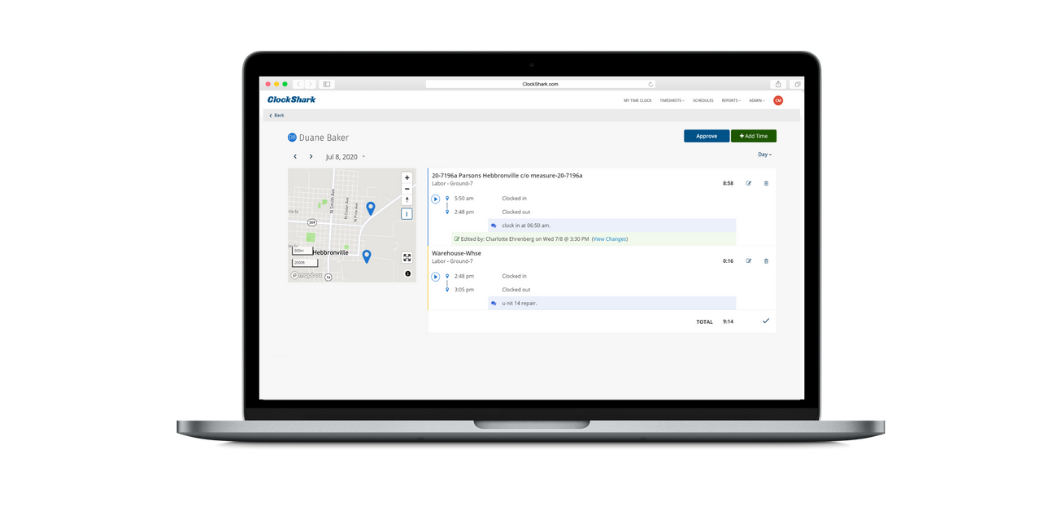 For example, if you have a service technician who is given three hours to do a job but spends an extra 30 minutes in traffic congestion, it helps you keep track of the real labor dollars you're spending.
Project Oversight
As previously mentioned, poor project management is one of the top reasons for budget overrun. Part of this is due to communication issues and having to wait to find out the statuses of different jobs.
ClockShark lets project managers and supervisors see what's happening in real-time, so they know who's working on what, when. Workers can share information and files so their managers can communicate more effectively.
Integrations
ClockShark makes job-costing even easier when you integrate with QuickBooks, Sage, Xero, or other popular payroll and accounting systems. Instead of frantically going through pages of hand-written notes and deciphering job codes, you have a neat, clean report that organizes everything for you.